←
→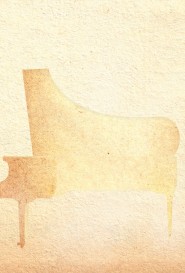 Wires
Wires is an album about stories and messages. 12 songs that grow from the piano and vocals to tell you about loves lost and found, intimate moments between people, the ways we struggle to interact with each other, and the resilience we find after heartbreak.
The songs were written over a period of a few years while I was mostly playing piano for other songwriters and performers, but slowly the songs took over and demanded my attention. I went solo and took the time to keep writing and focusing on my own music, and performing the songs at open mic nights and songwriter sessions all around Ireland.
It was recorded between April and August 2011 with a few days snatched in April and May initially, in Charthouse Recording studios in Dublin. After those few days I knew more about how I work in a studio environment and exactly what I wanted these songs to sound like. I ran a crowdfunding campaign throughout June 2011 which enabled me to head back into the studio in July and finish off the record.
Find out more about each track on their individual pages: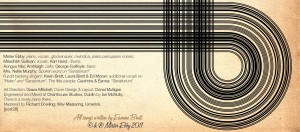 Download this version of the digipack artwork (pdf) to make your own album art if you've bought the digital version of the record, but fancy having something tangible.
This artwork was designed by the very talented Dónal Mulligan.
mister ebby
piano, vocals, glockenspiel, melodica, percussive-piano-noises
méadhbh sullivan
vocals
karl hand
drums
aongus mac amhlaigh
cello
george guilfoyle
bass
mrs nellie murphy
spoken word on "Sanatorium"
kevin brett, laura brett & ed moran
fundit backing singers: additional vocals on "Helen" and "Sanatorium".
caoimhe & éanna
the little people: "Sanatorium"
Ian McNulty
Sound Engineer & Mixing at Charthouse Studios, Dublin
There is a lovely piano there.
Richard Dowling,
Mastering @ Wav Mastering, Limerick.
All songs written by Eamon Brett.
© & ℗ mister ebby 2011.
[post28]